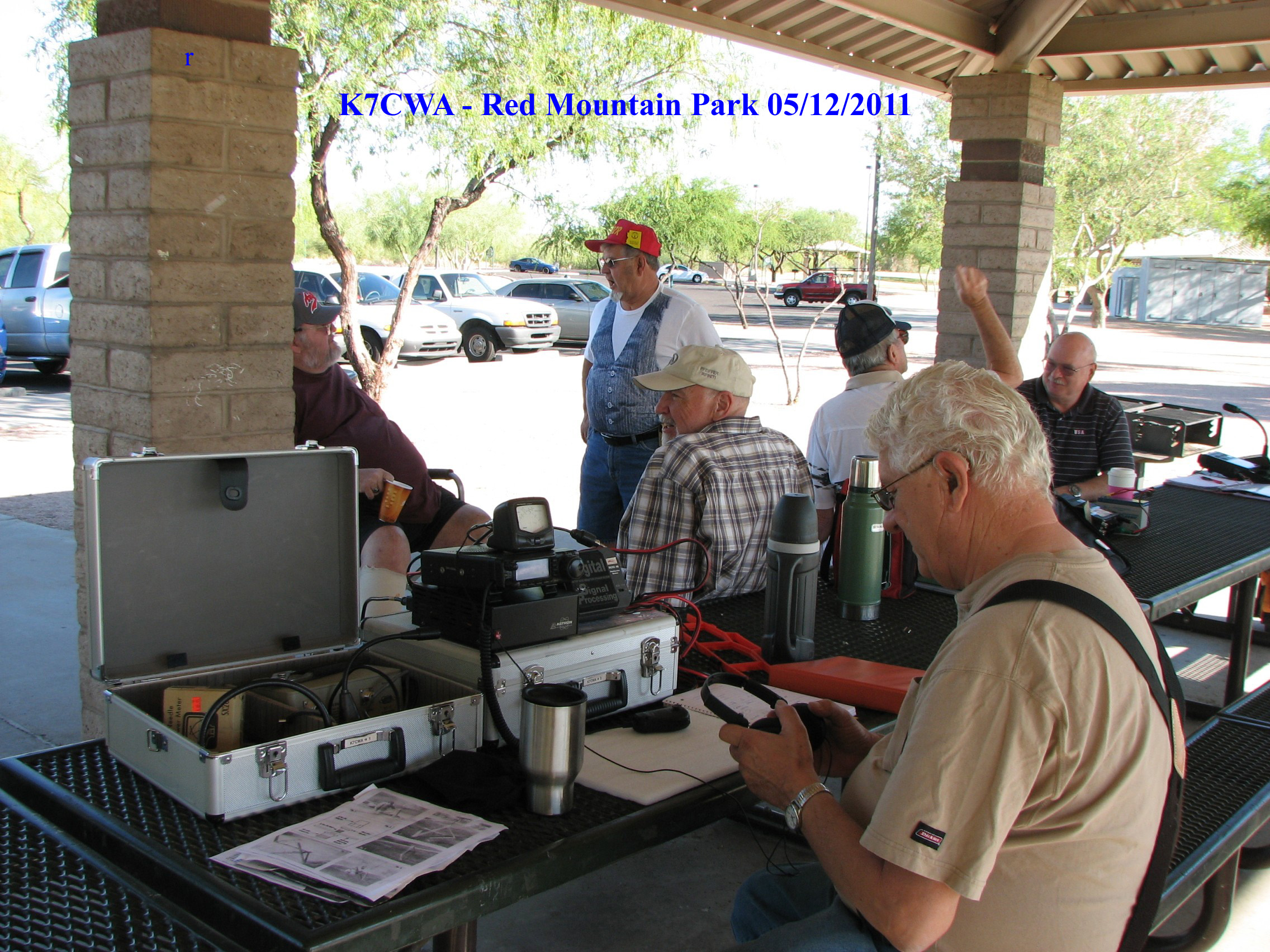 Operating Portable in a local park
*** still using the same coffee cup after six years ***
---
---
---
Music - Music - Music
Assorted MIDI file recordings
---
Listen to Salvation Army Brass Band recordings
---
The Salt River Brass is a community band made up of musicians from the greater Phoenix area. A number of Salvationists have played in the band (including me) and for several years Ralph Pearce, the Southwest Divisional Bandmaster, now retired, and a well known composer, was the Principal Conductor. As of this writing there are no Salvationists in the band.

Listen to the SRB play Amazing Grace
(MP3 File about 2.3 MB)
---
Download Graphics - In this area you will find a fairly large number of Salvation Army graphics. This page is graphic intensive so when you select it, give it time to build the page. You will see small graphics of what you will get and if you click on one of them, it will bring up the real, sometimes quite large graphic that you can SAVE to your system. Depending on Internet load level and your modem speed, this page may take quite a while to completely form.
---
If you have questions or just want to make comments, talk to me.
---

---