The weekly Western Region Net meets every Sunday evening at 0400Z (9:pm MST) on 3977.7 KHz. Members and visitor are encouraged to check in.
Check out our Canteen serving cold drinks at Lake Roosevelt flood, 9/14/03
(Paul, KD7RYT in the Red vest)
---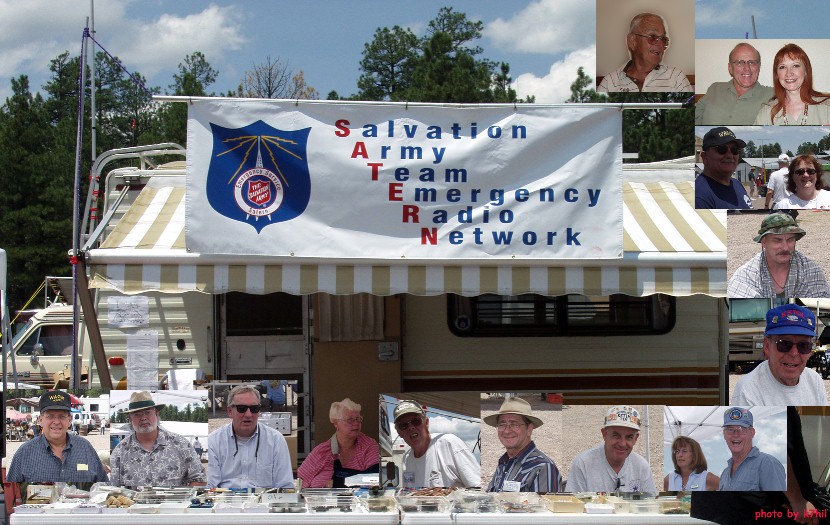 SATERN at Fort Tuthill Arizona 2003


Names of people in the picture: Top left, Rich, W7RFE. Top right corner, Michael and Barbara K7HIL, next down is Dennis and Sylvia, WD6CGI and WD6BFD, next down is Dave, KB7KMR, Jim, KK7QL, Bottom right is Neal, KA7JAS is next left then Tim, K6TIM, then Don WD6FGN. Continuing left we have Brent, W7POD and wife Patty, then Mark, KC7JOG [*SK], then Kevin, KD7JEY and the far left is Robert WA0W .

Unfortunately some people did not get put on this picture. Some were not even photographed.